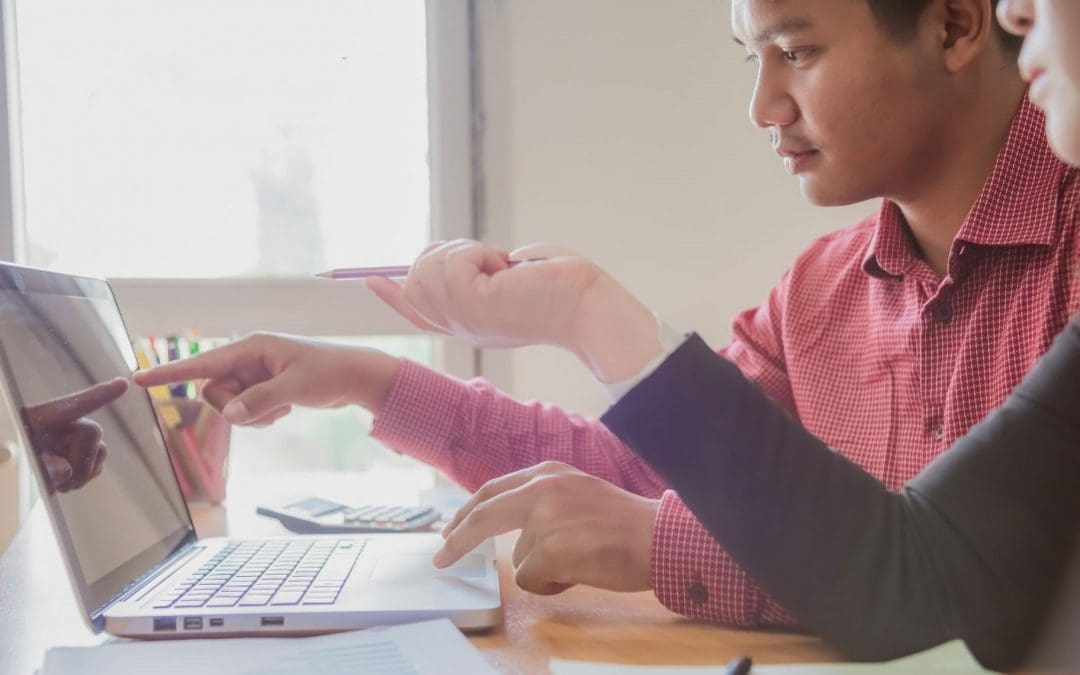 While the Marines require 13 weeks of rigorous basic training in Paris Island and the Army and Navy demand 10 and 8 weeks respectively, Superior Controls, an im体育全部网址 Company, offers 4 weeks of Automation Boot Camp to prepare our recruits.  We like to think our Automation Boot Camp is just as transformative for our recruits without the screaming in their face and the exhaustive overnight hikes through the desert.  It also produces a more competent and more confident Automation Engineer or Project Manager ready to take on the Life Science Industry. 
For over 25 years now, Superior Controls has refined and improved their automation training program into 26 online modules within the company portal that are followed by both recent engineering graduates and experienced engineers learning the peculiarities of the Life Science Industry. The self-paced program includes topics like Biotech 101, Good Manufacturing Practice (GMP), Good Documentation Practice (GDP), the essence of FDA mandated Validation, along with project management techniques.  And just in case our recruit is dosing off, there are embedded quizzes in most modules that will jar him/her awake. 
The technical modules include basic electrical panel design, networking, PLC programming , Operator Interface creation, S88 Batching standards and, very importantly, our recruit is introduced to the extensive Superior Controls library of pre-validated software modules and validation templates that will ease life considerably once assigned to a project.  Soft skills also include customer relations, team work communication, appropriate documentation of meetings, and the proper follow up of customer needs. 
With the same urgency that the Marines require 3 weeks of intensive, real life target practice with an M16 rifle and live ammunition, Superior Controls provides each recruit with a real batching project with a live PLC (ControlLogix or Siemens S7) and Operator Interface (Wonderware, Factory Talk, WINCC, or Ignition).  As a final hurdle, our recruit demonstrates the functionality of his system with a formal, documented Factory Acceptance Test (FAT) with a senior engineer playing the part of the customer signing off and approving each process test and procedure. 
It is said that Marine Boot Camp transforms the individual; alters his/her DNA, and often becomes the most defining moment in the person's life.  In a similar manner, although admittedly not quite as drastic and dramatic, we have found that our automation and project management training for both new recruits and senior engineers looking to join the Life Science Industry transforms the engineer.  It also certainly improves the participants career prospects.  It is a proven, tested, system that provides an understanding of validated projects, professional project management and produces more competent and confident Automation Engineers.  And it's certainly more fun than getting shot at or hearing reveille blast at 4:00 AM each morning.  
"I have had a very positive experience with the training program. The first week or so consisted of a lot of basic but necessary information and online quizzes on company procedures as well as safety measures. For the following couple of weeks, I was tasked with completing a "training project". I attended a project kickoff meeting where I was presented with information on the project and given some insight on how a typical kickoff meeting would be structured for a real project. I was encouraged to collaborate with my fellow trainees, and if I ever felt stuck to reach out to a Senior Engineer for guidance. I was making good progress on my training project, and once my supervisor had determined that I was ready they assigned me to a real project. Now, I have been assigned an internal project for Superior Controls developing control modules using Siemens TIA portal, and more recently I have been assisting with a project for [a client]. I believe the training has prepared me for the project work I have been tasked with so far and will continue to benefit me for projects I am assigned to in the future. " – Alex Patrick 
"The training program was fantastic. I was coming in with no experience with ladder logic or HMI design, but in just a few weeks I gained a basic understanding of VMs, networking, PLC coding, HMI design, electrical design, documentation, and project execution. Although most of the time spent on the project was individual work – which is probably the best way to learn these things – we (all the new engineers) were able to work through some parts together and bounce ideas off each other, and when we really couldn't figure something out, the senior engineers at Seabrook and our GEMS were always just a Teams message away to give us some pointers. I still have much to learn, but after the training project I feel that I am familiar enough with these concepts to be able to do meaningful work for our customers. " – Benjamin Balian 
We're Always Hiring Top Talent
The heart and soul of our organization is our people. We're a team of mission-driven engineers with a passion for purposeful innovation and collaboration to solve complex real-world challenges for our clients. We are always looking for like-minded talent!